Innovative Integration of Blockchain and Great Health Health Alliance Chain (HAC)
Blockchain technology is a new technology that provides more growth points for the great health industry, and there are multiple integration points between the two.
The smart contract deployed on the blockchain can be automatically executed and cannot be tampered with. It can present the contract in human society in the form of code, providing a trusted environment for strange parties. The information recorded on the blockchain is also open and non-tamperable. At the same time, asymmetric encryption technology is applied, and the person without the key cannot view the corresponding data information, so the privacy of the user can be protected. Combining these technologies with the great health industry and enhancing mutual trust between the upstream and downstream of the industry will be more transparent and efficient.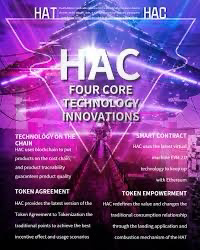 +1 859-808-1938
http://www.hachain.org
https://m.facebook.com/HealthAllianceChain/
Contact Detail:
Company Name: Health Alliance Chain
Contact Person: Zojihou
Email: Send Email
Phone No: +16265395098
Country: United States
Website Url: http://www.hachain.org/


Source: www.PRExhibition.com