Kids Sports Glasses – Sports Played at School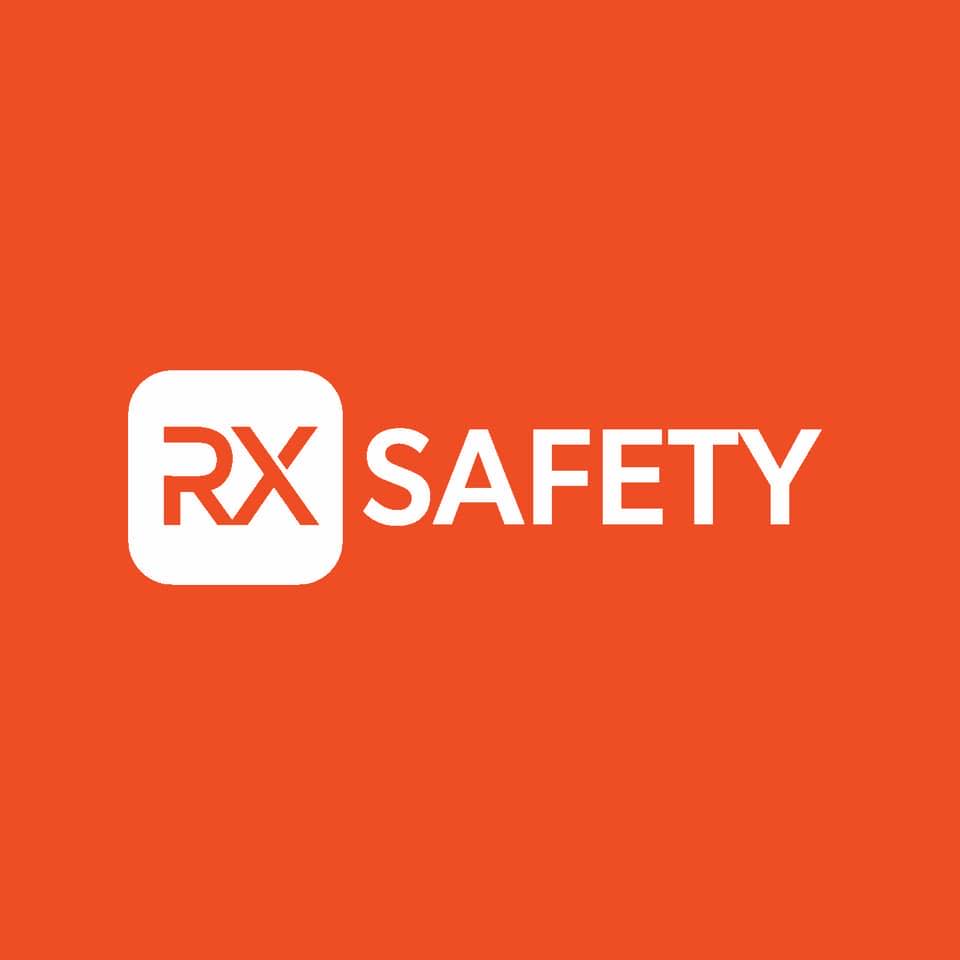 10/04/2022 – Middlesex, NJ: It's time for our children to head back to school into their new grades. It's an exhilarating time of firsts, and new environments for some, but in the end, there's always something that is almost universal with every grade and school, and that's sports!
This fall season though, you can help protect your children with some premium safety glasses for playing their favorite sports, so they can join the latest school sports team, and you can have peace of mind in the knowledge that your children have eyewear that protects.
What's great is that we're going to talk about Bolle Sport Glasses, which is one of the many options this tried-and-true safety glasses provider has on hand, and we're proud to carry on RX safety. These are also some of the best-looking safety glasses for playing sports out there, with really exciting designs.
Even with these fashion features, all these Bolle Sport Glasses come with ASTM F803 safety standards. When that rating is translated, it means that projectiles sized between 40 to 65.1mm going up to 90 mph can be handled by these safety glasses for sports.
Bolle Sport Field Glasses

The Field Glasses is a great option for the casual sports enthusiast, who may play a game of pickup or get in a good workout at recess. They're sleek and look great in either crystal with orange, black with blue, or black with red. Not only will your child look cool, but they'll also feel cool too with the rubber temples and nose pads for a secure and comfortable fit. These also come with a strap for a tighter fit when it's about to get intense.
Bolle Sport League Glasses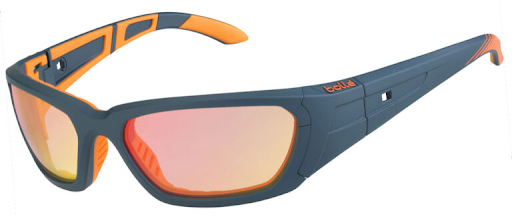 Just as the sports get serious, the League Glasses will make sure to keep the vision clear when the sweat starts pouring in, as these come with an anti-fog coating to prevent the lenses from losing their clarity.
In addition, with three great color options, such as black with blue, navy with orange, and gray with yellow, the opponents will notice while your child rushes past them. And with the option to not only get this in prescription but also with photochromatic lenses, there will be no issues when playing outdoors in the bright sun.
Bolle Sport Playoff Glasses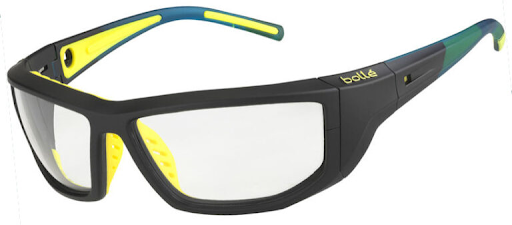 Now you've made it to the top with the Playoff Glasses; you're ready to take the victory. Another great option for photochromatic lenses is that these glasses also come with a flash mirror coating to help against the glare even further. They have similar comfort levels with nose pads and temples that are rubberized and also come with a strap for a more secure fit.
These frames are intended for a larger-sized head and come in three great colors, with the inner lining being a nice contrasting color. You can pick up your choice of navy with fluorescent red, black with orange, or black with yellow.
Don't forget all of these frames can come shipped with the right prescription. So as long as you know it, we're able to offer the right type of lenses and any addons that are needed.
About Us:
Rx Safety is an American manufacturer of affordable prescription safety glasses and performance eyewear. A family-owned and operated business, with a state-of-the-art digital ophthalmic lab and the online store providing affordable, top-of-the-line prescription safety glasses, sunglasses, and performance eyewear on the market. All the safety glasses always meet or exceed the ANSI Z87+ standards for high impact, to be safe and secure while working in any kind of hazardous environment. Besides standard safety glasses, we offer a broad selection of prescription shooting and tactical glasses, prescription youth sports glasses, fishing, and motorcycle glasses designed and tested to meet our high standards. As an authorized distributor of Wiley X, Bobster, ESS, and BodySpecs, Rx-Safety.com offers a full line of prescription safety glasses straight from the manufacturer at wholesale prices. Feel free to call at 732-356-1493 or email at service@rx-safety.com.
Like us: https://www.facebook.com/RxSafety/
Follow us: https://www.instagram.com/rx_safety/
Subscribe us: https://www.youtube.com/user/RXSafetyVideos/
Retweet us: https://twitter.com/RXSafetyEyewear/
Contact Detail:
Company Name: RX Safety Glasses
Contact Person: Ryan Phillips
Email: Send Email
Address: 123 Lincoln Blvd, Middlesex
State: NJ 08846
Country: United States
Website Url: https://rx-safety.com/


Source: www.PRExhibition.com