Mustang Driver Announces its Participation in SEMA Car Show 2022 in Las Vegas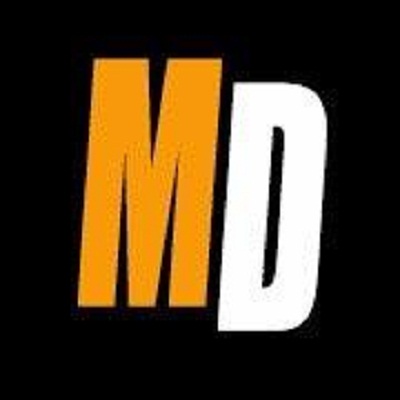 10/27/2022 – Lakeland, FL – MustangDriver.com is pleased to announce that it will be present at the 2022 SEMA Car Show, which will take place in Las Vegas from November 1 – 4, 2022. The Specialty Equipment Market Association (SEMA) Show is the most important trade event in the world for automotive specialty products.
MustangDriver.com will cover new products and trends for the Ford Mustang and the automotive aftermarket. They also get their hands dirty in the workshop, testing the latest in street-performance components, guiding readers through complex technical procedures, and researching cutting-edge innovations in both maintenance and restoration.
THE SEMA SHOW 2022: EVERYTHING YOU NEED TO KNOW
The Specialty Equipment Market Association Show (SEMA Show) is the largest trade event dedicated to the growth and success of specialty equipment manufacturers. At this industry-only expo, exhibitors can network with buyers from all over the world and see the latest in automotive technology alongside displays from major automakers.
More than 161,000 people are expected to attend the four-day event, including:
71,000 quality buyer companies, 3,300 trade and consumer media representatives, and 2,400 exhibitors/representatives from over 140 countries outside the U.S.
The 2,400 companies that are showing off their products include major automakers, leading aftermarket manufacturers, and companies that make performance, styling, comfort, convenience, and safety accessories for cars, trucks, and SUVs. However, most of the companies are small businesses owned and run by car enthusiasts who know, love, and understand vehicles inside and out.
Mustang Driver features articles on a wide variety of topics, all written to a high standard by professionals in the field and seasoned Mustang writers. Mustang Driver takes a novel approach to covering Mustang news, as well as technical, feature car, travel, and lifestyle story topics, and presents all of this information in a format that is of the highest possible quality.
Mustangdriver.com is the ideal destination for any Mustang owner, enthusiast, aftermarket manufacturer, or other interested parties who have material that is deserving of publication in the premier online Mustang magazine.
They will be accepting submissions, and pictures along with a few words that would tell their Mustang story, along with the reader's passion for Mustangs, can be emailed to jnichols@mustangdriver.com.
About Mustang Driver:
Mustang Driver is the leading Mustang digital magazine that publishes Mustang news, technical articles, feature cars, travel articles, and lifestyle articles, all of which are presented in a format that is of a very high standard. Mustang Driver establishes new standards for both the editorial content and the visual presentation of its online magazine. The staff at Mustang Driver is composed of veterans from both the Mustang hobby and the publishing industry. For over 25 years, its editorial, contributor, and sales and marketing staff have dominated the publishing market for Mustang fans.
Like Us: https://www.facebook.com/MustangDriverOnline/
Follow Us: https://www.instagram.com/mustangdriveronline
Follow Us: https://www.pinterest.com/mustangdriveronline/
Contact Detail:
Company Name: Mustang Driver
Contact Person: Media Relations
Email: Send Email
Phone No: +1 863-529-8472 / +1 863-944-3747
Address: 4798 S. Florida Ave. #318Lakeland,
State: FL 33813
Country: United States
Website Url: https://www.mustangdriver.com/


Source: www.PRExhibition.com